Who is The Rainbow Sheikh?

Here are 20 facts about The Rainbow Sheikh :

1. His name is Sheikh Hamad bin Hamdan Al Nahyan.
2. Member of the Abu Dhabi royal family in the United Arab Emirates (UAE).
3. He and his family fund and assist local businesses in the UAE and overseas, from their personal businesses sources.
4. Funded secondary Educ Book fair A.D, 2001
5. Rose to the rank of Colonel in the UAE army.
6. Philanthropist in medicine, in one case, supplying a complete kidney stone operating theatre to Rabat Renal Failure unit , Rabat Hospital, a public hospital in Morocco and continues to fund its staff.
7. Was the Aide de Camp to the deceased President Sheikh Zayed bin Sultan Al Nahyan.
8. Own a 4200 square kilometres cattle station in Northern Territory, Australia. Plus other stud cattle properties in Queensland, Australia. These are some of the several assets he owned.
9. Has one of the largest car collections in the world at over 200 cars and trucks which are stored in his own pyramid outside Abu Dhabi (open to the public free of charge).
10. Constructed the world's largest truck; a replica of a classic 1949 Dodge Power Wagon, but four (4) times the original Power Wagon size. This has four bedrooms inside the cabin. The vehicle also moves, and is reported to weigh over 50 tonnes. See images below :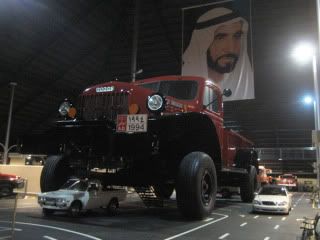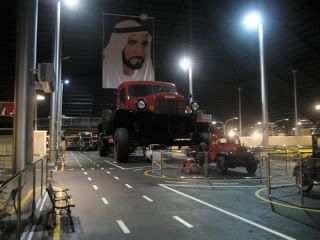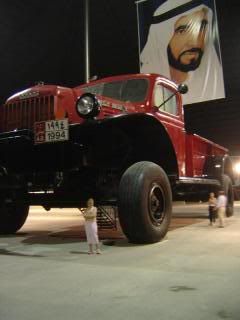 11. Constructed a motor home in the shape of a giant globe which is exactly 1 millionth the size of the actual earth. See image below :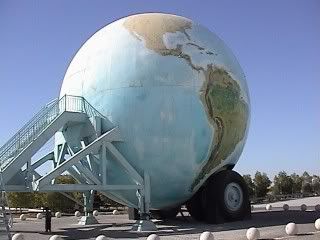 12. In 1983 he bought seven Mercedes 500 SEL, one for each day of the week, which he had the firm
Styling Garage
paint in the colours of the rainbow complete with matching interior. See images below :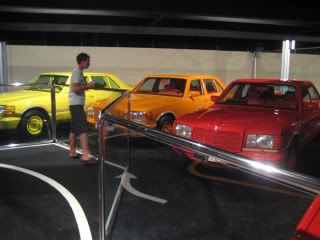 13. HAS carved his own name in his own 30,000 hectare
Futaisi Island
outside the city of Abu Dhabi (the Letters are 500 metres high and are filled with sea water).
14.
Futaisi Island
has been handed down from fathers to sons for 100's of years. It was last given to Sheikh Hamad by his father Sheikh Hamdan bin Mohammed Al Nahyan.(deceased).
15. Has been consulted on development matters on 4x4 solid axle vehicles by Renault and Nissan car manufacturers and does this without charging a fee.
16. His speciality lies in the development of off road 4x4 vehicles.
17. Speaks Arabic and English fluently. Can communicate in Urdu and Hindi also.
18. Devotee of famous Arabic poetry and has the ability to quote large verses of famous Arabic inscriptions.
19. Fond of the famous Arab poet Al Mutanabbi to whom the Sheikh has constructed a replica castle with many of his poems carved into stone tablets, on the internal walls.
20. A great debater on life and the Koran.
Info taken and edited (slightly) from
Wikipedia.
And here's a Monster Mercedes he has :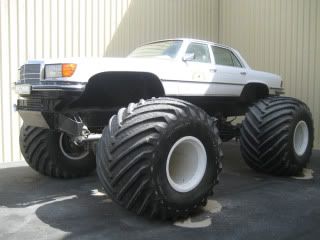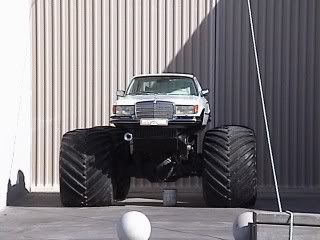 And here are some of the car collections he has :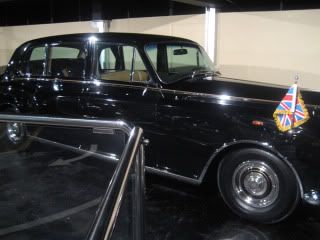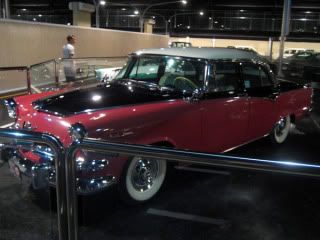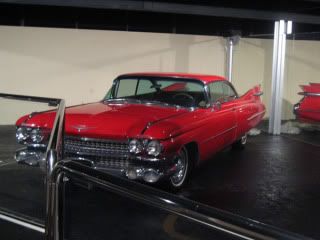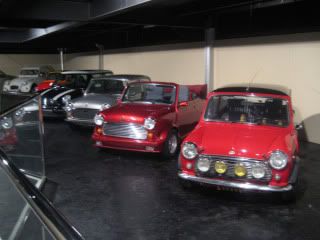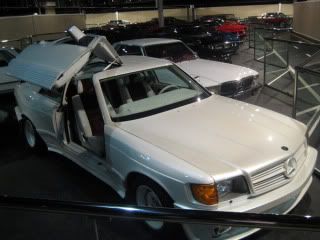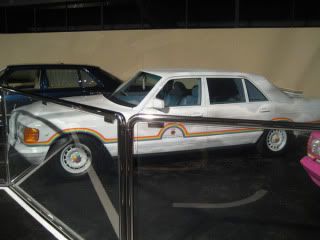 What The Tuck ??