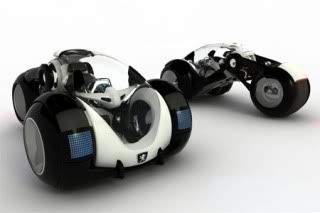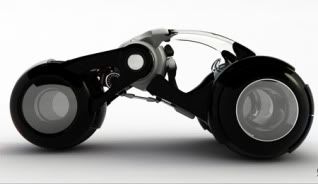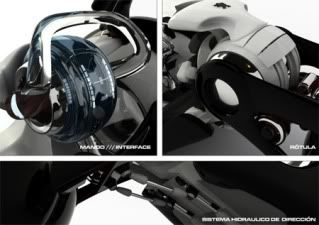 Designer :
Carlos Arturo Torres Tovar
Features :
able to change direction.
become more compact during heavy traffic and low speeds.
The big front window offers the driver the best view of the surroundings, and also offers all the necessary information the driver commands talking to the car.
No doors, only the front window that is also the roof of the car.