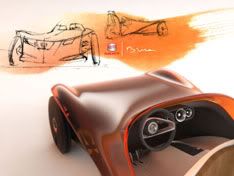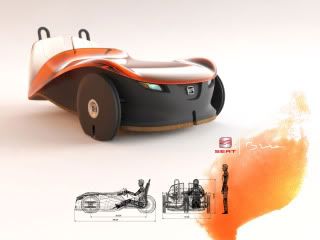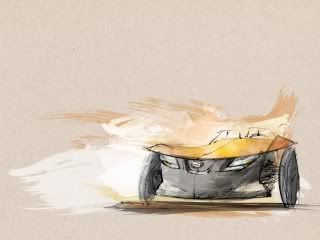 Is it a car? Is it a shoe? Well, it is Seat Brisa.
Designer : Miguel-Angel Iranzo Sanchez
A compact electric sportscar
Powered by Nano Photovoltaic Cells integrated in a translucent elastomer shell, which translate power to a rear wheel mounted motor.
Designed to provide old-fashioned fun in a eco-friendly way.
Miguel-Angel Iranzo Sanchez explains: "They were designed on a quite passionate way, each in less than a week, trying to retain the freshness of the first raw sketches, without overthinking them much. I wanted them to look spontaneous, as if they were designed almost by chance."
Propelled by the sun.
In Spanish, Brisa means Breeze.
Aesthetically, Brisa tries to convey :
lightness (with its thin waist)
harmony with nature (with its plywood floorpan)
emotion (with its dramatic surfacing)
Man, this concept car REALLY looks like a shoe ! What do u think guys?