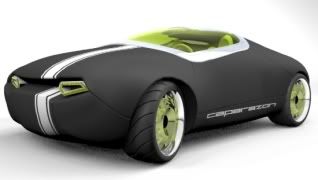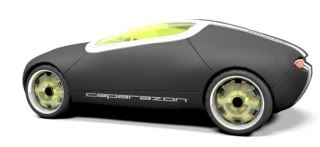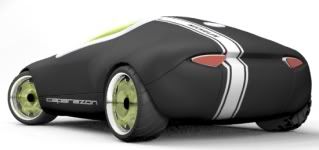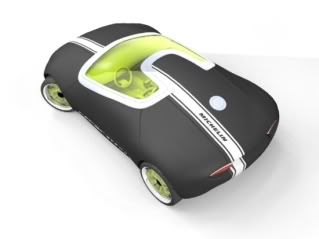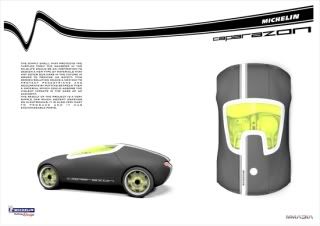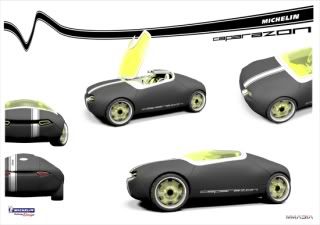 Designer : Marcos Ignacio Madia
Purpose of concept : An enhanced level of safety
Inspiration : From nature. Turtle's shell.
Concept's aim : Better safety for pedestrians and passengers.
Materials on the car : The shell (car's body) is made of varying density material.
The
lowest
density material forms the
furthermost layer
.
The
higher
density material is
closest to the cabin
.
Distributions of density materials
ensures pedestrian safety
in case of an impact, while also
providing the required safety for travelers
.
Caparazon has a
one-piece aluminum cabin
to
further reinforce
the
safety of its passengers
.
Not solely dependent on electronic systems for the safety of either its passengers or even pedestrians.
Sticking on to
green
credentials, the concept is powered by four in-wheel electric motors that draw juice from a battery placed in the car's base.