Remember Marcos Ignacio Madia?

The one designed Caparazon Concept?

Here's another concept car he had designed for Michelin Challenge Design. The concept they (MCD) are looking for is "BRAVE and BOLD". So, Marcos came up with an idea of "almost unlimited travel across land". It's called Terrena. Which Terrena can adapt itself to various terrains.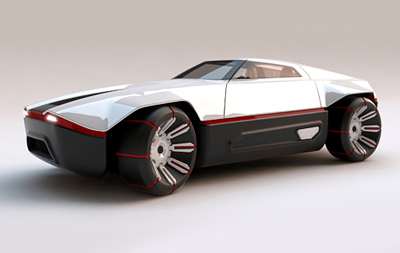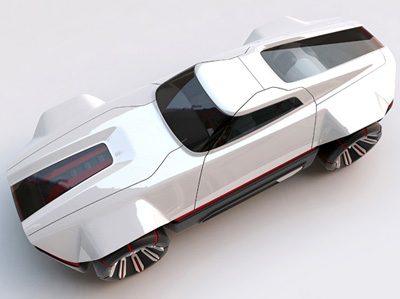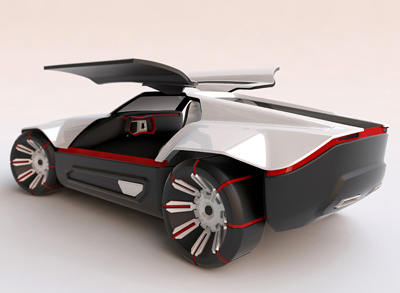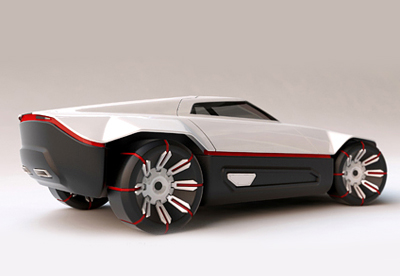 On road and high speed conditions, Terrena : (see image above)
(1) widen it's wheels
(2) decrease it's height (the car)






For off-road driving situations, Terrena : (see image above)
(1) increase it's wheels diameter
(2) reducie it's width (the wheel)
(3) increase it's height (the car)

Brief descriptions :
- Hydrogen fueled V12 engine (front mounted)
- 650 hp

Characteristics :
- crisp angular lines and contrasting colors.
- large wheel openings, to acommodate various size wheels.
- Gullwing doors, to provide access to the simple exterior which features a pair of supportive sports seats and a futuristic steering wheel.
- Terrena's exterior is covered with a flexible material which helps absorb the impact energy in the event of an accident.