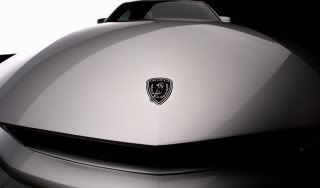 wonder what car is this?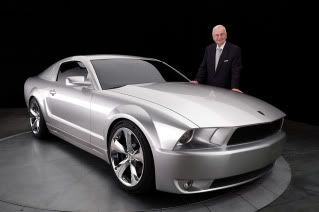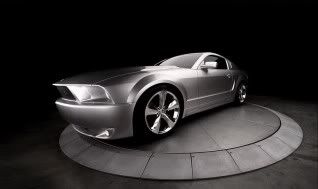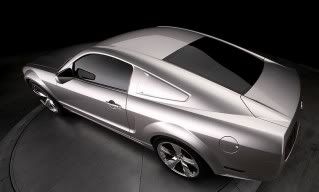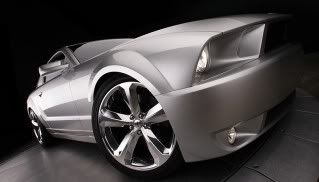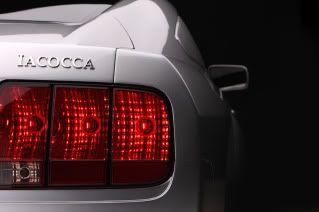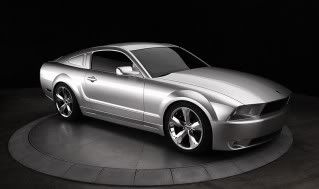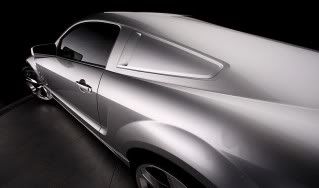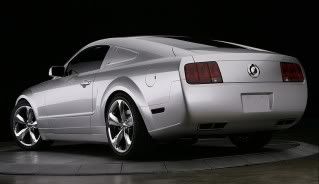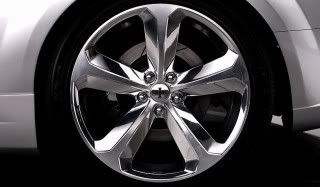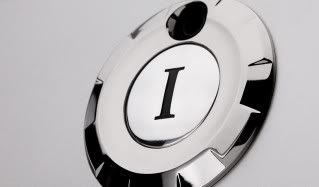 Who the tuck is
Lee Iacocca
?
If anyone deserves to have his own special edition Ford Mustang, it's Lee Iacocca. The former president of the Ford division, Iacocca is known as the father of the Mustang and recruited Carroll Shelby to create special versions of the horse in his own image. Now, 45 years after the original Mustang debuted, Iacocca has built his very own version.
Ford Mustang
45th Anniversary Edition
Only
45
of these 2009 1/2 Mustangs will be produced.
"Father of the Mustang".
For more photos, videos and/or information about the Iacocca Silver 45th Anniversary Edition Mustang and I Legacy, please log onto
www.ilegacy.com
.
For sales inquiries please call Galpin Ford's Iacocca Mustang specialist, Brandon Boeckmann at
1-800-829-0744
.
Iacocca Silver Edition Mustang – Specifications
Engines
• 4.6-liter V8 with 320 HP (Ford Racing Cold Air – under WARRANTY)
• 4.6-liter V8 with 400 HP Supercharger Optional (Ford Racing Supercharger – under WARRANTY)
Drivetrain
• 5-speed stick shift transmission (there might be automatics)
Suspension
• Ford Racing Handling Package (Ford Racing Package – under WARRANTY)
• 14-inch' Brakes Optional (Ford Racing Package – under WARRANTY)
Wheels & Tires
• Iacocca Design 20″ Chrome wheels with "I" Design center cap
• 20"x 9 ½ " (F), 20″x 9 ½ " (R)
• Goodyear Eagle RSA 245 X 45 X R20
Interior
• Iacocca Diamond Design Leather Seats with Embroidery Stitching
• Iacocca Signature Dash Plaque with Serial Number
• Iacocca Leather-Wrapped Steering Wheel with "I" badge
• Iacocca Aluminum Door Still Plates
• One-Touch Up/Down power Windows
• Two Power Outlets
• Variable-Speed Windshield Wipers
• Rear Window Defroster
• Air-Conditioning
Exterior
• Iacocca DESIGN FASTBACK
• Iacocca Design Hood Emblem
• Iacocca Design Trunk Cap "I" Emblem
• Iacocca Design Trunk Lettering