Since this is the 100th post, i'm gonna post Aston Martin pictures that related to 100. The 1st thing that came to my mind was finding Aston Martin cars that existed 100 years ago. Which means Aston Martin cars that built in 1909. But too bad, the 1st competition car that Aston Martin built was in 1921. What car can i post related to 1921? I'll think about it later.

Anyway, back to the topic, 100th post. Since i'm gonna post some pictures, this time they don't relate to Aston Martin, but there's something pretty interesting about the number 100. Introducing, Cadillac World Thorium Fuel Concept.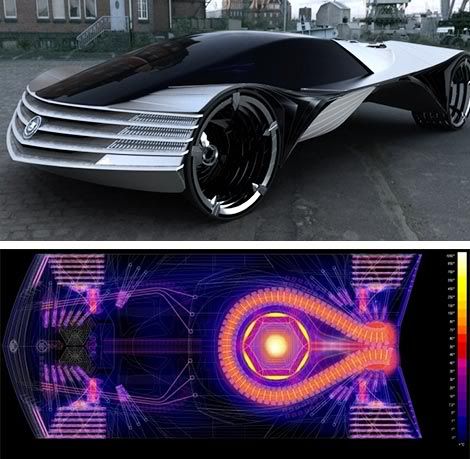 - Powered by Thorium Fuel reactor.

- in conjunction of 100th anniversary of Cadillac.

- created by designer Loren Kulesus.

- This concept car can last 100 years without maintenance and without gas.

- The surplus power generated from its Thorium reactor can be used to give back to the grid, power a neighborhood, or recharge other electric battery-equipped devices.

- Designed with safety in mind, the reactor has multiple scuttle devices to poison the sub-critical reaction in case of extreme abuse, and the reactor's exterior is designed to withstand all unauthorized or accidental tampering.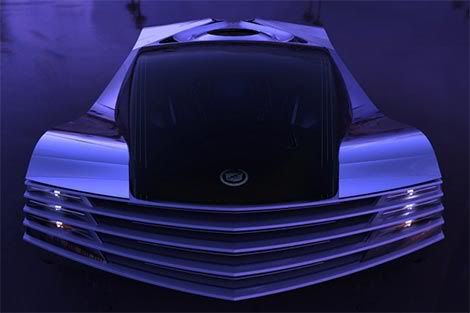 100 years of MAINTENANCE FREE and UNLIMITED FUEL !!
PRETTY COOL eh??
It's not just COOL, It's ULTIMATELY, ABSOLUTELY, DEFINITELY, EXTREMELY, OBVIOUSLY
AWESOME
!!