Seeing this "U-shaped" between the taillights reminds me of a slight resemblance of Lamborghini X.
Don't believe? See the pic below.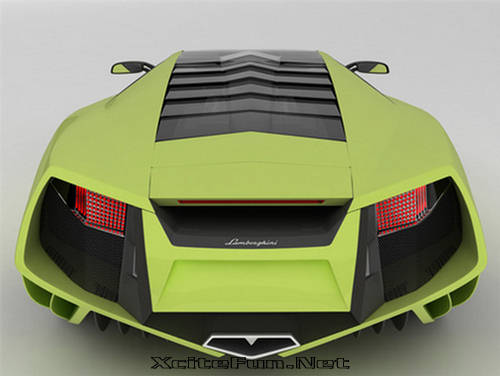 See? Told ya right? I know, not a 100% similar. Told ya "slight resemblance".
By the way, the car above is Lamborghini X. A concept car by Iranian, Emil Baddal. I'm not gonna blog about his cars, as it is so SUCKS that even my shit smell nicer than this piece of shit.
Well, not much changes on this concept car, mainly cosmetic changes.
By the way, designer is John Mark Vicente.